5 Ways Timing Screws Help Increase Efficiency of Any Production Line
Timing screws are the essential part to the success of a production line. It is what provides perfect accuracy without any man labor, and top of line efficiency, making it the most important element on any production line. Many individuals aren't familiar with what a timing screw is or what it contributes, but these things are very important to know. That is why we have provided you with the 5 ways timing screws help increase the efficiency of production lines:
What are Timing Screws?
A timing screw is a component on a production machine that transports the products from one aspect of the machine to the packaging (end) stage. They are made to increase the efficiency and speed of production, by accurately and quickly sliding along the products to their next destination.
Split Second Accuracy
Timing screws provide split-second accuracy in product handling, which is critical for success. This is why timing screws are the most important aspect of a packaging line, because they move quicker than human hands while producing impeccably perfect product lines. While they are designed for maximizing performance, timing screws optimize efficiency.
Increases Line Speed
Timing screws increase the rate of productivity through increasing the speed of the product line. More products are pushed through at an impressive rate, which means less time is wasted and less money while achieving more products. Even though the speed is immensely fast, the screws are built to produce a smooth flow of the product line into their packaging machine. The rate at which the products are fed into the packaging stage, it produces a lot of finished packages in such little time.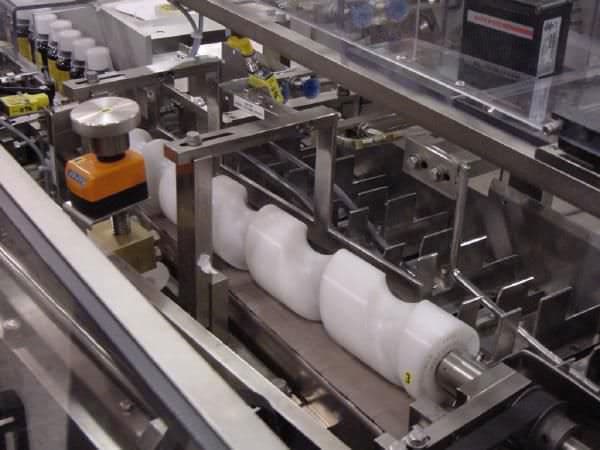 Decreases Production Mistakes or Defaults
Due to the innovative technology and new industry advancements with timing screws, they have become more advanced and sophisticated than ever before. Timing screws decrease packaging or production line mistakes or defaults because they are now adaptable, intelligent, high-functioning aspects of the handling process. Timing screws work so efficiently that the finished packages never need to be double checked.
Minimizes Production Line Noise
High demands mean loud environments and unexpected errors. But not with timing screws! These state of the art production screws minimize production noise at the same time of reducing production line errors. Timing screws work as such an efficient and fast pace there is no unnecessary production noise. So the more you need to produce, you won't have to worry about creating a hectic and loud environment.
Reduces the Risk of Costly Downtime
Timing screws maximize the value of your machine investment. They do an effortless job at illumining errors to reduce the risk of any costly downtime. In this case, your company will not lose any more money due to wasted production time from errors.
Overall Benefits:
Quick Range Components
Reduces changeover time
Reduces operator set up time
Cost effective
Repeatable quality results
Perfect container separation and timing
Pin Point Accuracy
Quick line speed
Contact us today to start achieving optimized production time through the efficiency of Timing Screws.