CSS International manufactures precision-engineered vacuum reject systems (conveyor sorters) that can separate products to specific destination lanes for a wide variety of purposes, including:
Capping
Lidding
Labeling
Seal detection
Check weighing
Code verification
Vacuum detection
Fill-Level detection
Orienting inspection
Vision system inspection
Our versatile conveyor sorters are mechanically linked to our drive units to ensure correct timing between our starwheels and the timing screw drive units that power them. Flexible suction cup orifices located in each pocket of the starwheel are used to conform to the shape of each container.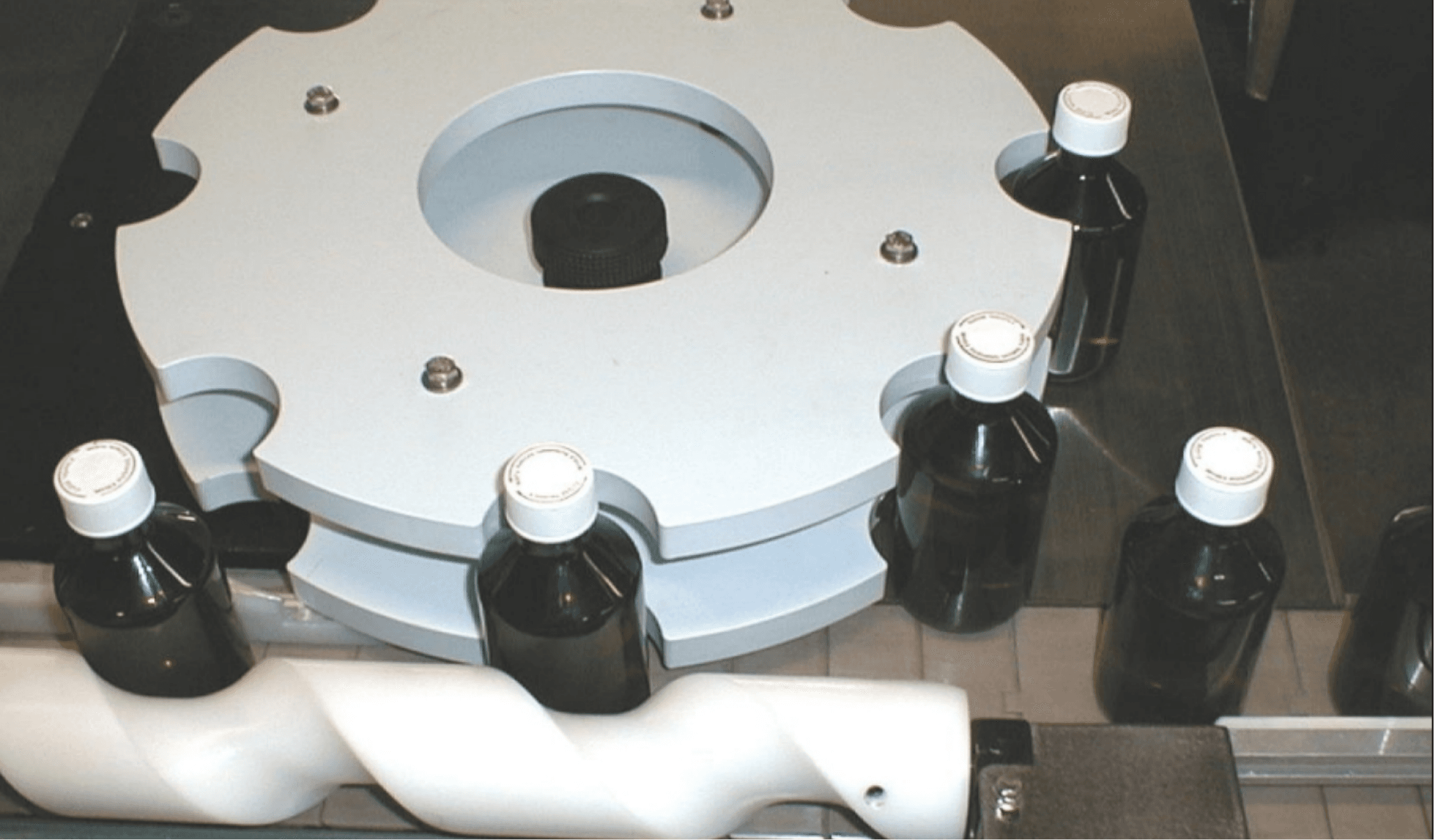 High-Performance Standards
Our vacuum reject systems are manufactured for reliable performance:
Using anodized aluminum construction, stainless steel, plastic, etc.
As a stand-alone or mounted apparatus
To handle vials from 2 ml up to several gallons
With flexible suction cup materials based on application, speed, size, etc.
To operate at line speeds up to 2,600 CPM
For use with 30-75 PSI, 6.4 CFM air requirements
For use with 24V DC up to 120 VAC, 50/60 Hz electrical requirements
Whatever your application or technical requirements, CSS high-performance vacuum reject systems are an ideal solution. Contact CSS today to speak with one of our sales engineers.